Design thinking as defined by Wikipedia is the cognitive, strategic, and practical process by which design concepts are developed. In a nutshell, it's a methodology that designers apply to solve problems.
Starting 2020 with a little uncertainty and in a new country, I decided to apply the same techniques I've use for my clients to my own life. I felt others may want to try it finding insights for their own goals and how to reach them.
Having worked in design for 15 years, I'm very familiar with this process and use it regularly to build brands and tackle challenges. It's how I've been able to pivot working in major industries from fashion to tech. It combines empathy, strategy, experience, curiosity, and exploration.
Why apply this process to ourselves?
If we use this technique to build successful companies, why not use it to help us individuals create a life that is more meaningful and fulfilling. If anything, it can give some insights into what to try next or understand who we are currently. We've all have moments of uncertainty, a voice in the back of our minds to try something new, or questioning if who we've been is aligning with who we are now. This process is a simple tool to bring more awareness. We'll go over the process below and the steps to apply it for yourself.
The Design Thinking Process Explained
Step 1. Discovery + Empathy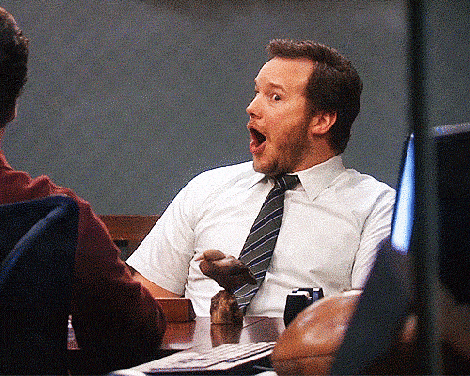 This is a discovery phase, understanding how the audience feels in order to ideate solutions for them. Gaining an empathetic understanding of the problem you're trying to solve. Asking questions, investigating, and at times learning from experts.
Step 2. Define
In this phase, you pull together all your research and observations from Step 1 and synthesize them to define core problems. What are human truths? What are the challenges the audience is facing? Eventually, coming to a human-centered problem statement.
Step 3. Ideate
With Steps 1 and 2, you can think tank new solutions to the problem statement. Start looking at alternative ways of viewing the problem. There are different ways to brainstorm and approach this step to ideate outside of the box. Here are some creative exercises to help jump start your brain.
Step 4. Prototype
Now you can start testing your ideas where you can investigate the problem solutions from the previous steps.
Step 5. Test and test again
This is the final step, review the results from step 4 and review if this solves the initial human truths. With any creative process, adjustments are made when working through each phase. The design process is meant to be flexible and can still go in a non-linear fashion.
Design Thinking Exercise For Yourself
Step 1: Define you.
Take a critical look at yourself. First start with "WHY". If you haven't seen Simon Sinek's Ted Talk, watch this first. Now ask yourself, what is your why? This is where we better understand you by asking questions and doing some research. List out words that describe who you are and who you are not. Begin to ask yourself when were you most happy? When do you feel in flow? How do you want to feel every day? What didn't you like about that last job? When do you laugh? Why type of content do you seek? If you were a car, what would you be and why? What is your favorite color and why? Why do you like certain type of music? Ask friends and colleagues from their perspective, what your strengths are, what do you like to talk about. List everything and highlight anything that repeats itself.
Step 2: Brand DNA.
With the research and discovery, that you've done previously by asking questions and playing investigator, put a list of anything that was repeating and any truths that arise. For example, inspiration and freedom is a word that comes up a lot for me.
Bonus: For a client, at the end of this stage, we come up with a vision statement, which is the anchor statement of why the brand exists in the world. Why are you here? Think big picture.
Afterward, we create a mission statement. This is different from the vision, as this is what you do to achieve the vision. Then the core values (or value pillars) usually 3-5. These are adjectives or short statements that ladder up to your mission. What are the beliefs that make you, you?
Here's mine:
Step 3: Brainstorm.
Now that you are armed with your brand DNA. Give yourself 3 options for your future you in 5-10 years. One can be close to your background or if money wasn't an issue. Or if you could go back to school what major would you take? Take this idea down the road, what does that future look like in each scenario.
Step 4: Prototype.
After building the foundation of who you are and 3 future self-options, start to prototype. If it's careers, start having conversations with people in that field. If you want to be a chef, take a cooking class and see how much you enjoyed it. If it's a city, start researching the city. Talk to people from that city. Spend more time in that city. Think of 3 next steps that you can do to practice and explore in that space.
Step 5: Action.
This is where you take action! You can only theorize so much, you need to see first hand and reflect from experience. Go out and get that job. Try out that new city for real.
It requires courage and curiosity to ask ourselves tough questions, take actions, test, and be honest about how we feel from the results. So be proud of yourself doing this for yourself! Design thinking is a tool to help co-create the life we want to live.
Want some help with this? I'm offering a free consultation session. SIGN UP HERE.
If you find joy and value in what I create, and desire to contribute and support, please feel free to donate here.